14th Annual Farm Tour – September 23 – 24, 2023
11AM – 5PM
RAIN OR SHINE
Thanks to everyone who braved Tropical Storm Ophelia to come out and learn (and have fun) on this year's Farm Tour!
The Farm Tour Committee would also like to thank all of the Farms and Venues for stepping up during a trying weather weekend. Our Farm Tour Ambassadors were heroes helping us with parking, counts and directions.
Next year's Rappahannock County Farm Tour is September 29th & 30th, 2024! Save the dates!
The tour is self-guided so you can travel at your own pace.  Have fun while learning about agriculture practices, with the breathtaking background of beautiful Rappahannock County.
Hayrides, farm animals, wineries, goats, sheep, chickens, cows, bees and apiaries, pick your own apples – there is something for everyone to enjoy!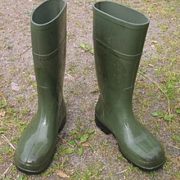 Some showers are in the forecast, but just like with farming, the Farm Tour happens, rain or shine!
Be sure to pack a raincoat or an umbrella, wear appropriate footwear, and let's HAVE FUN and celebrate this much needed rain!
The mission of the Rappahannock County Farm Tour is to present an unforgettable, educational and enriching experience of Rappahannock County's (Agri)Culture.